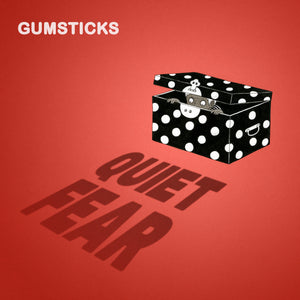 Quiet Fear Ebook
Regular price
$5.00
$0.00
Authors: Touyeye, Ray Hoo, Hellozoo
E-book / 97 pages / 23.4 MB
ISBN: 978-1-951078-08-9

The first entry in our GUMSTICKS ebooks series, Quiet Fear collects three frightening stories by cartoonists based in China. Touyeye follows survivors of a gruesome, pet-transforming pandemic. In Ray Hoo's comic, an ambitious young man sells his soul for a chance to pass the imperial exams. And in Hellozoo's comic, the author deals with his mounting anxiety just before surgery.
Touyeye is an old farmhand who likes comics and horror movies.
Hellozoo is a part-time comic artist based in Guangzhou. He has self-published multiple zines and exhibited in art festivals and art book fairs in China. His comics are often based on real-life events.
In addition to working as an animation director, Ray Hoo makes comics and illustrations. He graduated from the Media Art and Design department of the Bauhaus-Universität Weimar, and worked for several years in Berlin before relocating to China. 
Behance: https://www.behance.net/Rayhoo
---
More from this collection